Onsite Bars
Pickleball New York has two fully stocked bars. The bar in the main lodge opens daily at 6:00pm. On Monday and Saturday we host a wine and cheese party serving complementary beer, wine, cheese and crudites from 6:15-7:00. On Saturday nights the bar in the Barn opens and a live music keeps the party going from 9:00-10:30pm.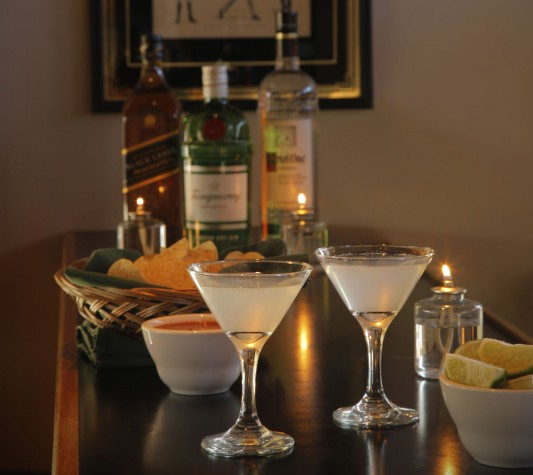 ---
Weight Room
If the 5 hours of instruction were not enough exercise for you fitness gurus, you can use our weight room on the second floor of the Kaatsbaan Tennis Center. It is complete with a full circuit of weight machines and free weights.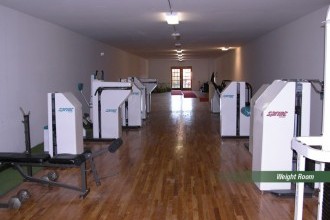 ---
Kaatsbaan Day Spa
Our newly renovated spa houses 5 private relaxing massage/treatment rooms, steam shower, complimentary refreshments and a staff of talented and friendly massage therapists trained, certified and licensed in the following techniques:
Swedish Massage
Passive Joint Movement
Cranio-Sacral Therapy
Deep Tissue Massage
Thai Yoga Massage
Shiatsu
Sports Massage
Ayurvedic Massage
Private & Group Yoga Sessions
We will use a blend of these techniques to design a massage that meets your individual needs. Gift Certificates & Spa Rental Packages for Special Occasions Available.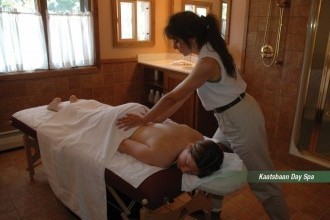 ---
Saugerties
Saugerties was recently named one of America's top-ten coolest small towns by Budget Travel Magazine. Located just three miles from Pickleball New York Saugerties, the antiques capital of the Hudson Valley, is known for its abundance of quality antique shops as well as a movie theater and several restaurants, bars and gift stores for browsing.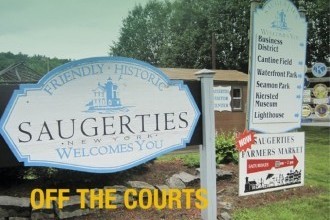 ---
Woodstock
Located 10 miles from Pickleball New York, this legendary town is still chock full of gift shops selling crafts and memorabilia reminiscent of the iconic time. Woodstock is also a small oasis for gourmet dining and live music.